2017 Volkswagen CC

When you need a new car, you have to decide between usability and stylishness. A coupe is too small for what you need, but a sedan just doesn't have the sportiness that you're looking for. Now, with the 2017 Volkswagen CC, you can have the best of both worlds.
2017 Volkswagen CC
The CC stands for Comfort Coupe even though the CC has four doors–this is not your standard sedan. Even with the extra set of doors, Volkswagen's 4-door coupe has all the style and luxury you could want. The two-toned leather seats, doors, and dashboard give you the racing feel that you're looking for when it comes to style. The combination of smooth curves and clean lines help make the CC a car that gets a second look when you drive by. Add in the power tilting panoramic sunroof and you have the perfect style combined with the ease of access that four doors provide.
Volkswagen has also made sure that their four-door coupe drives like one. The CC's sport-tuned suspension, which was inspired by the famous German Autobahn, makes sure that, no matter the road condition, you get the smoothest ride and best handling possible. You also have two choices when it comes to transmission: the 6-speed DSG transmission that provides the fun and excitement of feeling the engine and working the clutch and an automatic transmission with a paddle shifting option. This option gives you the control of a manual, but without the difficulty of a clutch. All this plus the 200 horsepower, 207 lb-ft of torque turbo engine ensures that you get the driving experience that you're looking for in a coupe.
In all this comfort, you also get the convenience of technological connection. Apple Car Play and Android Auto let you connect your smart phone directly to your touchscreen display and allow you to run your phone's apps from the same touch screen. Volkswagen also provides CarNet. CarNet can be accessed through your smartphone no matter where you are. Check to see if you remembered to lock your car and lock it if you haven't–and find it where you parked it when you can't remember–all from your phone. You can even get up to date weather and traffic information.
The best luxury of all, though, is that of peace of mind. The high strength steel safety cage protects the CC's driver and passengers in the case of an accident. The Front Assist, though, helps to make sure that an accident doesn't happen. With Autonomous Emergency Braking, the CC will automatically apply the brakes when it senses a collision is imminent and you fail to do so. There are also seven stability-enhancing systems to make sure that you remain in control. And, if with all this, something still happens, the Intelligent Crash Response System will automatically call for help in the event of a serious crash.

CC R-Line Executive
For an extra dash of class, go for the R-Line Executive. The R-Line gives you the option of either Mallory or Montauk 18″ alloy wheels for an extra sporty and stylish exterior. You'll also get the chance to enjoy th Volkswagon panoramic sunroof. The interior takes the luxurious feel to another level to give you the experience that you deserve.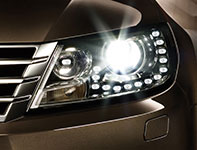 Bi-Xenon Headlights
These high intensity beams really light up the darkness, helping you be seen and stay safe.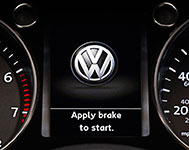 Premium Multi-Color Display
Your trip computer is color coded to make it easier than ever to read.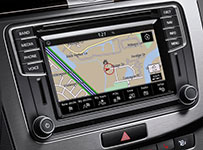 Touch Screen Navigation
Use the built-in navigation or run your phone's map app through your touch screen.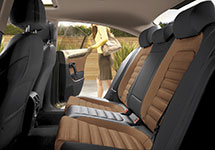 Two-Toned Leather Seats
The style and comfort that you're looking for–sink on in and enjoy the luxury.
Conclusion
The 2017 Volkswagen CC, with its turbocharged engine, stylish, yet spacious interior, and technological connectivity, is the luxurious four-door coupe that Volkswagen claims it to be. You get it all with this model–and more.
Read Next
New Volkswagen Reviews