2017 Volkswagen Passat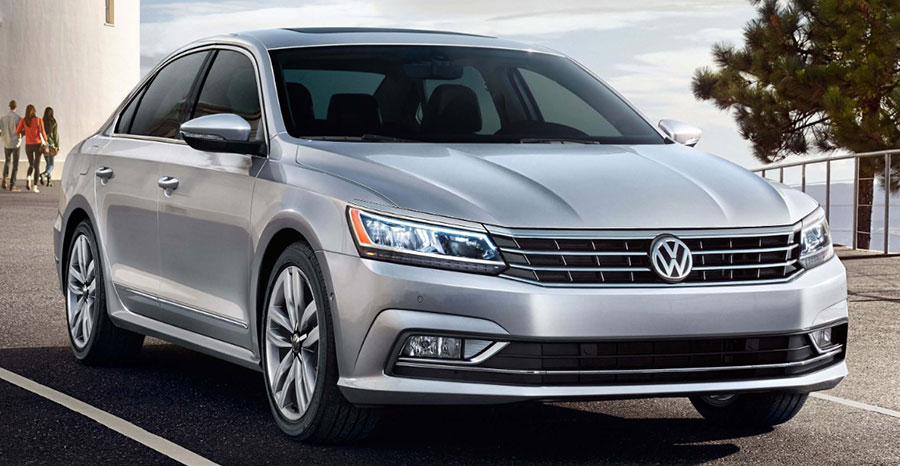 View Inventory
The latest generation of the Passat has been the best-selling version of the VW midsize to date, which is saying something for a car that's been in production now for more than four decades. The 2017 Volkswagen Passage is successful for many reasons, but its generous interior proportions, excellent ride and handling, stylish exterior, excellent safety record, and legendary quality and reliability top the list.
2017 Volkswagen Passat
Exterior Styling
The 2017 Volkswagen Passat doesn't look futuristic or even particularly contemporary from the outside. Maybe its exterior is conservative compared to some of its rivals, but Volkswagen believes in doing what works-and the Passat's stylish, handsome, and understated elegance has worked well for buyers for decades. The 2017 model continues in this tradition, looking like luxury with a budget-friendly pricetag.
Interior
Volkswagen is famed for its commitment to high quality interiors, and the 2017 Passat more than lives up to that billing. The Passat's cabin is spacious with simple streamlined surfaces, with everything where you would expect it to be. The intuitive and easy-to-use dash is all about buttons, switches, and big readable dials, which is a refreshing change from rival interiors where almost everything is operated through fussy touchscreens. The materials and build are the quality you'd expect from a VW.
Trims and Features
The 2017 Volkswagen Passat offers no less than seven different trims to choose from: the S, R-Line, SE, SE with Technology, SEL Premium, V6 SE with Technology, and the V6 SL Premium. Don't be overwhelmed-even the base Passat S model comes with an impressive list of standard features, including things like dual-zone climate control, autonomous emergency braking, and a rearview camera system. The R-Line adds some pleasing aesthetic enhancements such as R-Line front and rear bumpers and 19-inch Salvador wheels, and the features list just keeps growing and growing as you progress up through the trims. For example, the SE with Technology certainly lives up to its name by adding Discover Media touchscreen navigation, adaptive cruise, and park distance control to the SE's already impressive list of standard equipment. The 2017 Volkswagen Passat is essentially a choose your own adventure tale, allowing you to customize your ride to your tech, safety, and comfort needs.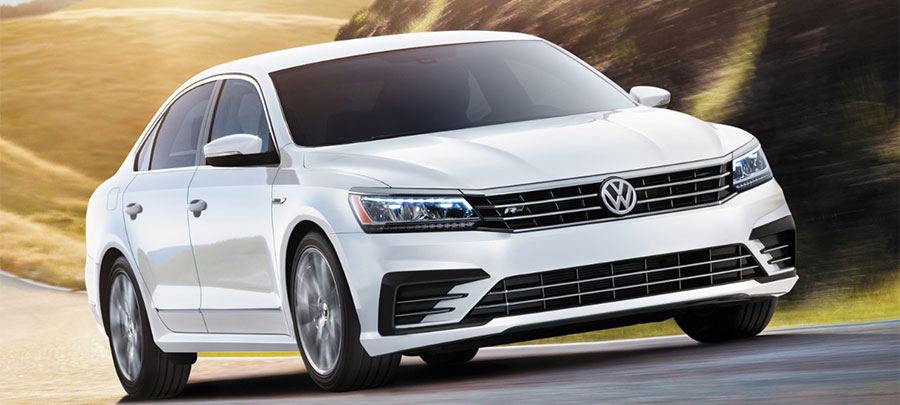 View Inventory
Passat Performance and Economy
One thing that VW prides itself on is performance and economy, and the current Passat doesn't disappoint. Two engines offer you two different experiences, both with six-speed automatic transmission. The 1.8-liter four-cylinder turbo pretty lively and feels considerably quicker than the stated 0 to 60 time of eight seconds. The V-6 is a notable step up in performance, which is just what you'd want and expect from the bigger engine. If you're looking for the best marriage between performance and efficiency, the 1.8 turbo is the one to choose, with an average of 27 mpg.
Spacious Interior

Comfortable back seat offers plenty of room to passengers of all ages.

Discover Media Touchscreen Navigation

Opt into an easier way to find your destination.

Rearview Camera

Now standard across the entire Passat range, this feature offers peace of mind and an extra pair of eyes.

Dual-Zone Climate Control

Manual air conditioning is a thing of the past.
Conclusion
The 2017 Volkswagen Passat continues a tradition of combining smart and straightforward styling with peppy performance to offer mass appeal to buyers. The Passat is great at what it does-and it continues to do it well.