The Brand-New Jetta GLI Performance Concept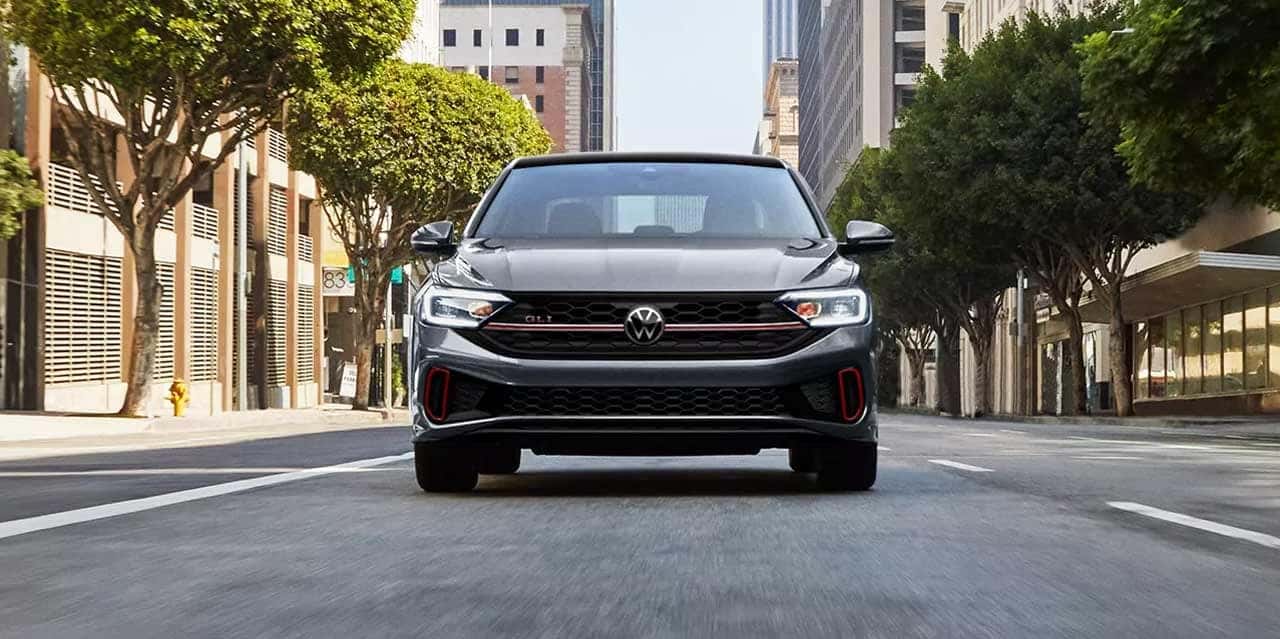 Volkswagen has recently taken the automotive world by storm with its newest press release, revealing some of the specs behind the Jetta GLI Performance concept. With a focus on speed and raw power, this vehicle is equipped to handle tight turns and close races. When you're looking for your own model, you're going to want to visit Burlington Volkswagen, where we've been proudly serving the surrounding areas such as Levittown, Burlington, and Trenton.
A New Premier
At this year's Specialty Equipment Market Association (SEMA) Show, the brand-new Jetta GLI Performance concept was unveiled to the public. When viewing the exterior of this model, you'll immediately notice the homage to past iterations of the Jetta GLI, with these features being amplified for the stunning design of the Performance variant. This vehicle first debuted in 1984 and has seen plenty of upgrades since then, with this new performance-based package taking it to the next level entirely. At its core, this concept begins with the 2022 Jetta GLI Autobahn, which is then upgraded with multiple different tools designed to maximize performance. With a six-speed manual to boot, you'll also find that the front and rear fenders have been widened with backside vents added as well. A custom front bumper helps to bring the entire look together, making the Jetta GLI Performance concept both elegant and visually stunning.
Engineered for Power
As far as speed goes, the backbone of this model is its modified engine. Based off of the EA88 Gen 3 engine, this version is outfitted with the IS38 turbo-based performance package, courtesy of RacingLine. With an R600 Carbon Fiber Cold-Air Intake, the engine is able to breathe as it drives forward at immense speeds. It's also equipped with a Performance Intercooler, which can help to make sure that it never overheats, even when it's being pushed to its maximum limit. This is further amplified by the oil management kit and oil cooler aid. This all combines to deliver 350 horsepower, allowing the Jetta to corner at awe-inspiring speeds, kicking its way back up in mere seconds. Considering the stock number of 228 horsepower, these additions go a long way when it comes to performance.
Comfortable Handling
When you're barreling down at high speed, you're going to need a solid pair of brakes to properly bring you to a halt. That's why the Jetta GLI Performance concept comes equipped with the Stage 3+ six-piston forged caliper big brake kit (BBK) which is specifically designed to keep the Jetta in the fight while racing. RacingLine even goes the extra mile by providing the TrackSport coil-over suspension kit, which adds to the already incredible handling that this model offers. Even the body of this vehicle was explored in order to maximize efficiency, which is why underbody braces were added. Last but not least, the tires serve an integral role when it comes to performance. That's why this concept has Rotiform Forged "GRZ" Monoblock 20-9nch wheels that even come with custom-finished AERODISC covers. With this amount of grip, the Performance concept has all the traction it needs to make things happen on the open road.
When the 2023 Jetta GLI catches your eye, you can get pre-approved online so that financing at Burlington Volkswagen is quick and easy.