New Tires & Tire Repair Near Burlington, NJ

Tire Service at Burlington Volkswagen
Every driver would like to make their tires last as long as possible, and through routine tire maintenance, you can extend the life of your tires. Another reason why tire maintenance is important is that it helps to keep you safe out on the road. If your tires aren't given the proper care and maintenance, you could be at a higher risk for uneven tire wear, damaged tires, and blowouts. At Burlington Volkswagen, our service department provides quality tire service for drivers all around Brick and Trenton. So, if you need affordable tire service or new tires, give us a call or stop by our service department in Burlington, NJ.
Should You Replace Your Tires?
So, when is the right time to replace your tires? Tires won't last forever, so you will need to replace them if they're old, worn down, or damaged to the point where they can't be repaired. It's a good idea to get in the habit of checking your tires for damage. During these checks, keep an eye out for any bulges, splits, cuts, or punctures on your tires. You'll also want to look for damage such as cracks and cuts on the tread and cord or fabric showing through the rubber. These are signs that you probably need new tires. If you have any questions or concerns about your tires, our tire center at Burlington Volkswagen can give you expert advice and quality tire service.
How Do I Maintain My Tires?
The purpose of tire maintenance is to protect your vehicle's tires and help them wear evenly. If all of your tires are able to wear evenly, they'll have the best chance of lasting as long as possible. A few different services full under the umbrella of tire maintenance, such as wheel alignment service, tire rotations, inflation, pressure checks, and tire repairs.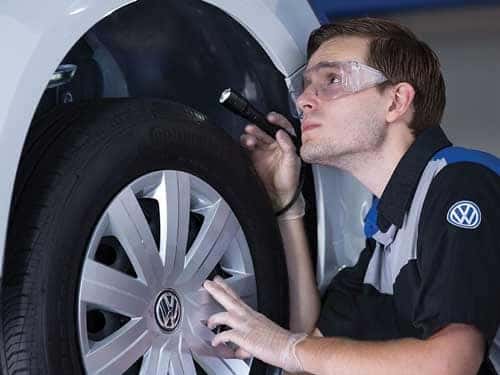 Wheel Alignment Service
Your wheels can become misaligned over time, if you drive over rough terrain, or if you hit a curb. Unfortunately, this can cause your tires to experience uneven and premature wear and tear. You may not notice your wheels are misaligned, which is why it's important to schedule routine wheel alignment service.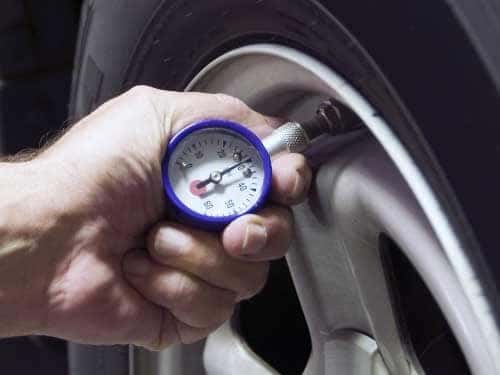 Tire Inflation and Pressure Checks
The amount of air pressure in your tires can change the performance of your vehicle and how well your tires function. If your tires aren't inflated properly, they can be at risk for blowouts, flats, and uneven wear.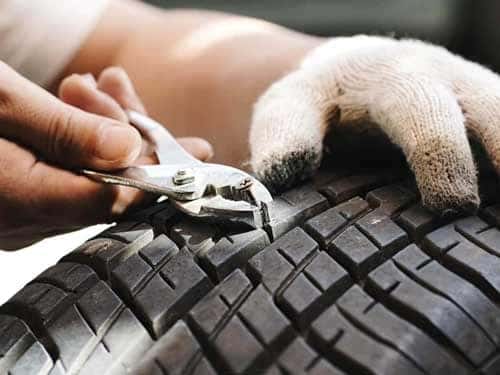 Repairs & Patches
If you've ever driven over a sharp object that resulted in a flat tire, you might've assumed your tires need to be replaced. However, our technicians can patch holes so your tire can last longer.
---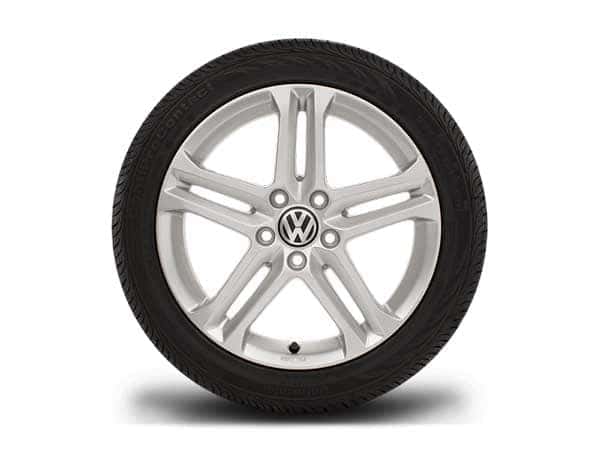 Get The Most Life Out of Your Tires With Regular Tire Rotations
When you've got a busy schedule, it can be annoying to try and fit an appointment into your week. Some services are worth it though, like tire rotations. Your model isn't always going to put equal pressure on your tires, which can lead to some degrading faster than others. When you want to make sure that you get as much mileage as possible out of your tires, you'll want to see our mechanics at Burlington Volkswagen in Burlington, NJ.
The Benefits of Even Treadwear
When you own a car, the last thing you want to deal with is a bill that comes as a surprise. It's easy to budget for an oil change or a windshield wiper replacement, but it can be a lot harder to replace four tires. This is especially true if you happen to drive a model that needs larger or specialized tires. When you're trying to make sure that your set lasts for as long as possible, you're going to need to pay special attention to the tread. There are a lot of ways to conserve your tread, but if you're just now noticing a difference, you'll want to opt for a tire rotation. Generally, you should opt for this service every 5,000 to 7,000 miles, as your tires aren't going to degrade at an even rate. Depending on the drive of your vehicle, pressure and friction are going to be applied differently, so your back or front tires may be experiencing the brunt of all that force. When you want to make your set last, you'll want to have our mechanics at Burlington Volkswagen take a look at them.
Scheduling a Tire Rotation at Burlington Volkswagen
Now that you've identified the problem, you might not be sure what to do next. At Burlington Volkswagen, we make it easy to schedule your next appointment online, so that you can conveniently fit your service into your week. We aim to work with you so that you don't have to worry about taking time off of work and once you arrive, our knowledgeable staff will be able to handle the rest. While we provide service to drivers across the country, you'll find that we're close to Burlington, Trenton, and Bristol. If you live in one of these areas, you won't have to worry about making a long drive when it's time to visit.
Other Tire Services We Offer
While it's important to keep track of your tire rotations, there are a few other services that you're going to want to think about. These can also help you conserve your tread so that you don't have to worry about buying tires on a regular basis.
Balance Your Tires: Did you know that not all tires are the same weight? Most people think that tires are uniform, but this isn't the case. When you're driving, you'll want to ensure each tire is weighted equally so they don't start bouncing on the road. This will also help to reduce wear, just like an alignment.
When you're ready to service your tires, you'll want to schedule an appointment with Burlington Volkswagen.