Volkswagen EVs & Hybrid Vehicles in Burlington, NJ

Upgrade Your Life With EVs and Hybrids at Burlington Volkswagen
As technology continues to develop, more hybrid and electric models are available for buyers. Here at Burlington Volkswagen, we support buyers in their pursuit of the best and most efficient vehicles for their lifestyle. We'll help you understand hybrid and electric systems and determine which model is best suited to your needs.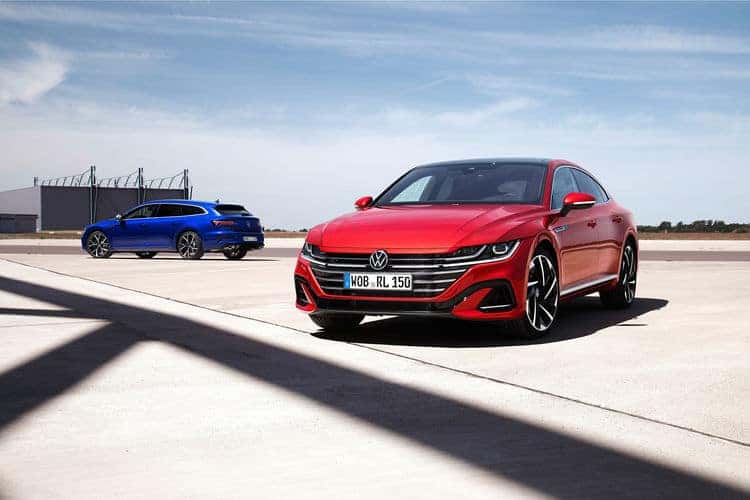 Hybrid Vehicles
Hybrid vehicles are the best-known alternative fuel models. They use a combination of gasoline and an electric motor to power the vehicle. They can run on electricity, gasoline, or a combination. These models also capture energy from braking to recharge the motor.
Electric power is often used for city driving while the gas engine takes over on the highway. Hybrid models perform well above gasoline vehicles for city driving, but they are similar when comparing highway efficiency.
One of the benefits of hybrid vehicles is they are more affordable than other alternative fuel options. These vehicles are similar in price to gasoline models, making them a viable option for the average buyer getting introduced to their first non-traditional vehicle.
Electric Vehicles
With an electric model, there is no gasoline engine. You don't stop and fill up at gas stations, and you don't have to worry about oil changes. The electric engine runs on a battery pack, which must be recharged. Instead of an engine under the hood, you have extra storage space.
EV models are becoming more affordable, but they are still generally more expensive than either traditional vehicles or hybrids. A concern for buyers is range. Many of the newer models can travel up to 200 miles on a single charge, but it is still less than with a traditional or hybrid vehicle.
Another issue is how long it takes to charge. A gasoline vehicle can be refueled in about 10 minutes. Even with the fastest charger, it takes about 30 minutes or longer to get an 85 percent charge on an EV. With a standard charger, you will need to let it sit for about 7 to 8 hours. Charging stations are becoming more plentiful around the country, making it easier to plan a trip. However, you'll still want to coordinate your stop with lunch or a break until the vehicle is ready to go. As the focus on EV vehicles and technology continues to move forward, expect these issues to fade away. EV models are becoming more relevant to the modern driver.