myVW App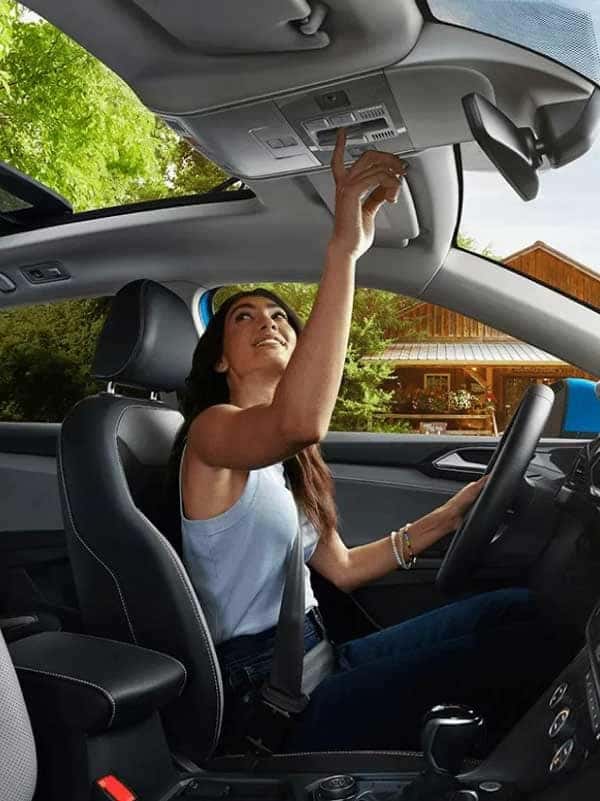 Take Advantage of the myVW App
myVW makes owning that new Volkswagen Jetta or VW Golf even easier and more fun. This app connects you to your Volkswagen no matter where you are at the time. Currently, myVW is available only with the model year 2020 and newer vehicles, but Volkswagen is working to make it accessible with all models.
Why You Need myVW
myVW streamlines your experience in owning a Volkswagen vehicle. You can connect with your vehicle from home or while on the go. You can download the app to your phone and create an account. Use the app to remote start your vehicle from inside the house.
myVW also allows you to schedule service with Burlington Volkswagen when it's time for an oil change or tire rotation. You can even check the app to monitor your vehicle when someone else is driving. Got a teen driver? You'll know where they are with myVW and how fast they are driving. You can even set a maximum speed for your own peace of mind. Find out more details about your vehicle just by opening the app.
When you use myVW with the connected vehicle services from Car-Net you have even more control over your vehicle. Find your vehicle in a crowded parking lot with the app by honking the horn or flashing the lights. It can also lock or unlock the doors. This app works even if you're miles away from your vehicle.
myVW partners with Parkopedia to help you find a parking spot at your destination even before you leave home. We'll remind you where you parked to help you find the vehicle faster. This app also lets you know if a repair is needed.
myVW is also fun for your passengers. It can act as a Wi-Fi hotspot to keep everyone entertained on the go. They can connect their devices and go online as they travel. You also gain access to enhanced navigation to help you find a new destination.
Learn More About Your Vehicle
With myVW, you have access to the owner's manual for your model online. It includes the multimedia system manuals as well. Read about maintenance or warranty with online booklets that provide the most up-to-date information.
You can check VW error codes to get a better idea of why an indicator light came on the dashboard. Figure out how to pair a Bluetooth device or do many other things with your Volkswagen.
How to Use myVW
Your first step is to download the app on Google's Play Store or Apple's App Store. You'll need to sign up and create an ID and PIN. It will ask you to create a profile. This sets you up with myVW, but you'll need to accept the terms of service for Car-Net, which will give you access to connected services. You'll also have access to other paid add-ons if you choose.
To find out more about myVW or to get into a newer Volkswagen model where you can use this feature, visit Burlington Volkswagen today. We're proud to serve Burlington, Philadelphia, and Brick with the latest VW models.